Strength Training Exercises for Track and Field Athletes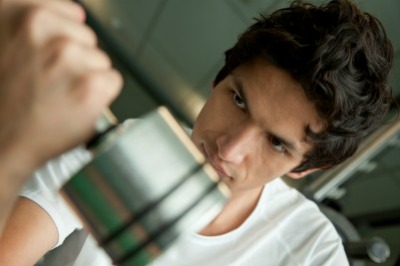 Strength training exercises are a must for all athletes. Ideally, this type of training should be included liberally as part of normal physical activity in your training program. Some people believe that strength improvements are only required by men, but they would be wrong, it is needed by both male and female athletes to maximize performance.
Strength training exercises are of different types, and if you are a track and field athlete, you have different requirements. It does not just builds your strength, but also provides you with more endurance.
It is not by chance that all good athletes undergo some sort of strength training. So, why is strength training important? Here are some reasons:
Maximal Strength
Maximum strength is the maximum force that can be generated by an athlete. The importance of maximal strength depends on the event. The greater the maximal strength an athlete has, the more it can be changed into event specific endurance or power. Training for maximal strength can enhance endurance performance and exercise economy. It does not require an increase muscle mass, which is not required by most track and field athletes anyway.
Explosive Power
While maximal strength is required in events that need singular maximal effort (like in hammer throw), explosive power is required for events that are rapid and demand power. Being strong is not synonymous with being powerful. An athlete can be very strong, but he can still have relatively low power. To improve the rate of power production, there is a need for power based exercises.
Strength Endurance
Explosive power is not the only aim of strength training programs. For long distance running events, the most important thing is strength endurance. The greater strength endurance an athlete has in the beginning, the more it can be maintained over longer periods.
Strength endurance may be increased using circuit training, or low weights and more reps. Many strength training exercises are insufficient for events that need a lot of endurance, like 10,000m running. It is best to get a certified trainer to build up strength. Learn how to create your own strength training routine.
Periodization is very important when you do exercises. It is best to divide the complete training plan into small periods or phases, where each has a particular result. This allows event specific strength to reach its peak at the right time, while lowering the risks of over training.
It also permits specific elements of strength training exercises to have a strong fitness foundation. Since athletes can't perform week in and week out, periodization is necessary. It allows changes in volume and intensity to increase performance for longer durations.
Read more:
There are many benefits of strength training for people of all age groups and both genders.
Strength Building Exercises for Beginners
Strength building exercises have many benefits including weight loss and making the body strong.
Strength Training Routine - How To Create Your Own
If you want to create your very own strength training routine, you must be completely acquainted with weight training practices and principles.
Weight Loss and Strength Training - How Are They Related?
Strength training helps in weight loss by enhancing muscle mass to enable the body to burn more calories even at rest.
Stepping Into Strength Training Shoes
Wearing the proper strength training shoes will maximize your workouts and make strength training a breeze.
How To Build Strength That Gets Results
Knowing how to build strength will be a great benefit to you. Developing the correct type of strength will improve your performance.
Russian Strength Training Secrets
Russian strength training is the systemized way of organizing strength training programs and plans that get results.
Kids are not young adults and when it comes to strength training they shouldn't be treated as such. You'll find out why when you read this.
Beginner Strength Training - Exercise Selection and Terminologies
Beginner strength training athletes should be treated differently from more advanced athletes.There is a lot for them to learn, find out what here.
Following the guidelines for proper strength development will put you on the pathway to success. You will find some excellent advice here...

Strength Training Tips to Get The Results You Want
Once you know what to do and how to do it, getting result from you training efforts will be simple. Follow these strength training tips and get ready to improve.
Strength Training Programs for Incredible Power
The best strength training programs are the ones that teach you to be more powerful, but not all programs will achieve this. Learn the difference in this article and you will become more successful!
Maximum Strength Training Routines That Gets Results
To get the results you want, each and every time you enter the weights gym you must be focussed. you will get more from your strength training routines if you work in the way. Find out how...
Four Fantastic Strength Exercises for Your Legs
In this article, 4 great strength exercises for the lower body are demonstrated. One of the keys to getting good results from your strength training routines is to execute them with good technique Read on...
Muscular Strength and Endurance
The best endurance athletes are able to turn it on at th end of a race, medal winning olympic wrestlers are able to resist their opponents for the full duration of a match. Find out how...
Which Strength Training Equipment Machine or Loose Weights
Don't be confused anymore, know how to select the correct strength training equipment to get the training results you want.
The Best Strength Training Exercise for Whole Body Power
Power is important to success in all sport and best strength training exercise to achieve this is the power clean.Learn how to get the most from this excellent exercise!
Strength Training for Women
The benefits of strength training women is the same as they are for men, but with some terific additional benefit. Find out what they are!

For The Latest Track And Field News And Improve Your Athletic Performance!
From "Strength Training Exercises for Track and Field Athletes" Back To "Faster, Stronger, Better – Your Shortcut To Improved Athletic Performance"
---
© 2011-2021 Elite-Athletic-Performance.com – All Rights Reserved
Click here for Disclaimer and Privacy Policy