Finding the Right Track and Field Shoes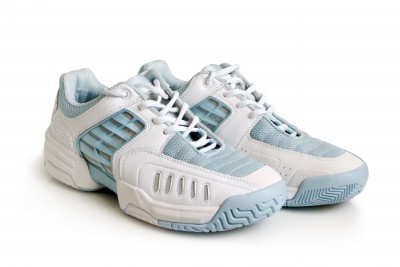 If you are looking for the best track and field shoes for yourself, then you must know that the right shoe depends upon the person and his needs.
Factors that make you different than others are your weight, shape and size of your feet, biomechanics, and the surface you will run on. So this basically means that perfect shoes for one person might be absolutely terrible for someone else.
Shoes for track and field can be divided into three main categories, which are motion control, stability, and cushioned. Apart from these main categories, there are also three sub categories: off road, racing, and performance training. Before you buy a pair of shoes, you have to understand your feet.
To check the type of feet you have, you need to do the wet test. Dip your feet in water and walk on dry ground. Then examine the pattern that your feet make.
Normal Foot
Normal feet have a regular arch, and the footprint has a flare. The heel and forefoot are connected using a wide band. This type of foot would land on the heel outside, and then roll inwards to absorb the shock. It is recommended for athletes who are biochemically competent, and thus don't need motion control shoes. If you have this kind of foot, you need stability track and field shoes with medium control features.
Flat Foot
This foot has a small arch, leaving a print that looks like the complete sole. This is the indication of a foot that is overpronated. It strikes on the heel outside, and then rolls inwards. It is called pronation. This type of foot might cause injuries over time. If you have this kind of foot, you need high stability track and field shoes that have control features and firm midsole to reduce the pronation degree. You should avoid highly curved and highly cushioned shoes that don't have stability features.
High Arched Foot
This foot leaves a wet print that has either a narrow band or none at all- between the heel and the forefoot. A highly arched foot is underpronated. Since it does not pronate adequately, it is not good in shock absorption. If you have the high arched foot, you need cushioned shoes that are very flexible and allow complete foot motion. You should avoid stability or motion control shoes as they will lower the mobility of your feet.
Sign Up For The Latest Track And Field News And Improve Your Athletic Performance!

From "Finding the Right Track and Field Shoes" To " Faster, Stronger, Better – Your Shortcut To Improved Athletic Performance""

Learn more about Track and Field
---
© 2011-2021 Elite-Athletic-Performance.com – All Rights Reserved
Click here for Disclaimer and Privacy Policy