Sports Nutrition Education
There are nutrition courses and then there is sports nutrition education. They are the same but they are also different. I think it was Oscar Wilde who said: "..You can never be overdressed or over-educated." The latter is certainly true when you look at the difference between everyday nutritional advice and the advice you would give as a sports nutritionist.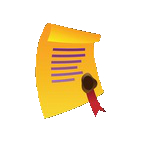 If you want to function as a sports nutritionist, the type of knowledge you need can only be gained by having a qualification which is very specific to that area of nutrition. Education in sports nutrition is vital – not just for the professional dietician but all those involved with improving elite athletic performance. Below are some of the issues you may need to consider when you are looking into sports nutrition education courses.


Levels and Options for Your Education
There are different routes you can take to access sports nutrition education courses:
Home study/distance learning;
Residential ;
Short courses;
Extended courses.
Home study and Residential
Home study can either be distance learning or online learning opportunities. Making the choice to study at home, means, that you can work at your own pace. There are no deadlines to meet and certainly no classes to attend.
Residential study, on the other hand, offers you the benefits of interaction with your tutor and other students. Classes are at specific times and days of the week, which ensures there is little chance of your social life getting in the way of your study.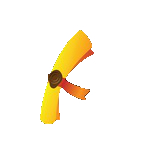 Short Courses and Extended Courses
Short sports nutrition courses are usually introductory type courses for students who are new to the subject or for existing nutritionist who are looking for CPD opportunities.  Extended courses are usually for advanced students who want to go deep into the subject, for some this might even be at a degree level.




Qualification and CPD Credits
For obvious reasons it is important that your choice of sports nutrition courses provides you with a qualification which is recognized by the industry. If not, you cannot be properly insured to provide this service to the public. This is in addition to you not gaining any credits towards your CPD.
An accredited course also assures you that the course information and tutors are at the required industry standard. You should therefore check that the course provider is appropriately registered to an accredited awarding body.
An appropriate sports nutrition education will provide you with the knowledge to offer cutting edge nutritional advice to novice and professional athletes alike. There is a need for athletes and physically active people to have access to good nutritional advice. It is important therefore that the professionals who work with them have access to accurate information and continue to develop their expertise in sports nutrition.
Sign Up For The Latest Track And Field News And Improve Your Athletic Performance!

From "Sports Nutrition Education" To " Faster, Stronger, Better – Your Shortcut To Improved Athletic Performance"

More information about a good sports nutrition diet in the Sports Nutrition Guide
---
© 2011-2021 Elite-Athletic-Performance.com – All Rights Reserved
Click here for Disclaimer and Privacy Policy